Creating Solutions
WHO WE ARE
AGRENEW is an advisory service committed to 'Rethinking Oil Production'. We operate at the interface of science, technology and business for renewable oils, fuels, and industrial products to support organisations and companies that innovate.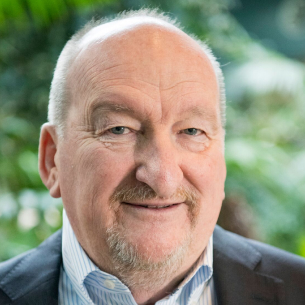 Dr Allan Green
Principal of AGRENEW
Allan formed AGRENEW after retiring from a life-long career spanning scientific research, science leadership and senior management in CSIRO, Australia's premier scientific institute, during which he achieved an unparalleled record of conceiving, developing and commercialising new oil crops, both within Australia and internationally. Through AGRENEW, Allan aims to continue to assist the grains and oilseeds industries to capitalise on the latest genetic technologies for creating new high-value products to support an expanding biobased economy.
Allan's own research career was grounded in plant genetics and breeding. He devoted his early efforts to understanding the genetic control of fatty acid and oil production in plants, and using this knowledge to develop new and improved oil crop products. When plant biotechnology emerged in the early 1990s, Allan moved quickly to establish CSIRO's Plant Oil Engineering Group. Under his strategic direction and thought leadership the group expanded to become a world-leader in using increasingly sophisticated genetic technologies to modify fatty acid composition in oilseed crops to provide improved nutritional value, enhanced functionality, and novel industrial end uses.
The Plant Oil Engineering Group has generated significant innovations for the Australian and global oilseeds industries, through the creation of DHA (Omega-3) Canola and Super High Oleic Safflower, Australia's first two 'home-grown' GM field crops. Their most recent breakthrough technology for the production of high levels of oils in plant biomass has the potential to create new oil-producing energy crops that can be game-changing in providing cost-competitive and scaleable feedstocks for renewable fuels.
In 2003 Allan was the driving force behind establishing the 'Food Futures' National Research Flagship, drawing together over 200 researchers from across CSIRO and several universities to demonstrate the power of technology to innovate across the entire agrifood supply chain. To support the Food Futures mission he brought CSIRO's oilseed and cereal research teams together to form the Metabolic Engineering of New Plant Products Program that successfully delivered breakthrough research into Food Futures. As well as producing the DHA-canola and SHO Safflower oilseed products, the teams developed a range of new high-value cereal grain crops including ultra-low gluten barley (Kebari®), high-amylose high-fibre barley (BARLEYmax®) and high-amylose wheat. All five of these innovative oilseed and cereal products have now entered commercial production in Australia and internationally.