Innovations in Oils
Transitioning to renewable resources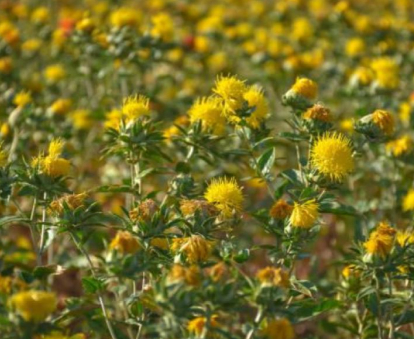 SHO SAFFLOWER
Safflower has been developed into a source of oil having extremely high levels (93%) of the monounsaturated oleic acid (C18:1). The super-high oleic (SHO) oil has exceptional stability making it ideal for direct use either as a cooking oil, or in a range of high-value industrial applications. It can also be used as an oleochemical feedstock to create the building blocks for renewable chemicals and polymers.
SHO Safflower was developed by CSIRO and GRDC under their Crop Biofactories Initiative that sought to develop an industrial oil crop platform to provide renewable bio-based feedstocks for industry. It was achieved by using RNAi gene silencing to prevent the conversion of oleic acid to linoleic acid specifically in the safflower seed, leading to a build-up of oleic acid. SHO Safflower is the first GM crop to be developed using RNAi technology. 
SHO Safflower has been approved for release by GM crop regulatory authorities in Australia (OGTR) and approved for human consumption by FSANZ. 
Commercial production of the new crop has commenced in Australia under exclusive license to GO Resources Pty Ltd.  The first batches of oil have already been sold into the retail food oil market in Australia.
Get the facts …
'Seed-specific RNAi in safflower generates a superhigh oleic oil with extended oxidative stability.' Plant Biotechnology Journal (2018)
CSIRO licenses SHO Safflower to GO Resources (2015)
Regulatory approval for cultivation of SHO Safflower in Australia & New Zealand (OGTR, 27/06/2018)
Regulatory approval for food use of SHO Safflower oil in Australia & New Zealand (FSANZ, 13/11/2018)
SHO Safflower patent (CSIRO):
<-- More Oil Innovations -->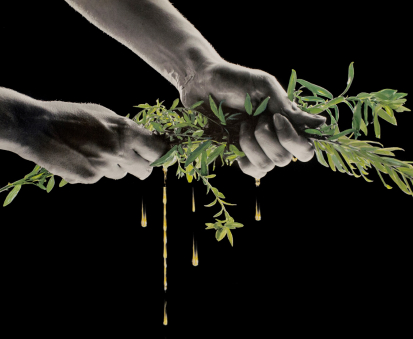 BIOMASS OIL
Crop plants engineered to make large amounts of triglyceride oils in their leaves, stems and roots rather than just in their seeds and fruits.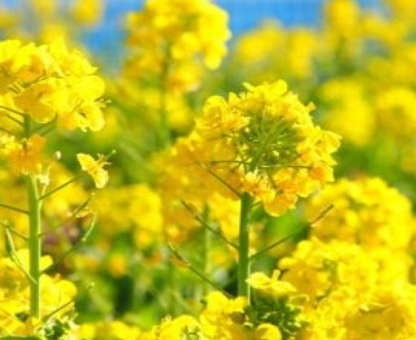 OMEGA-3 CANOLA
Canola oil engineered as a sustainable, affordable & safe plant source of ω3 DHA & EPA, essential dietary fatty acids normally obtained from fish.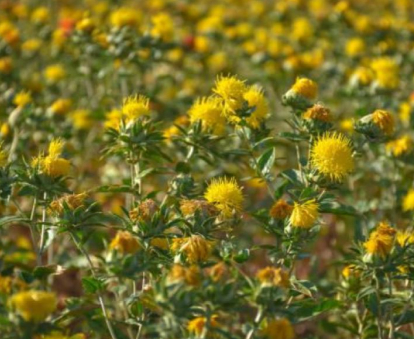 SHO SAFFLOWER
Super-high oleic (92%) safflower oil has been developed for use in high-stability industrial lubricants and as a feedstock for chemicals and polymers.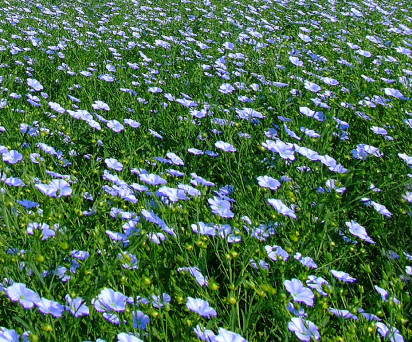 LINOLA
Low-linolenic linseed oil developed by induced mutation provides an alternative source of polyunsaturated oil for food and industrial use.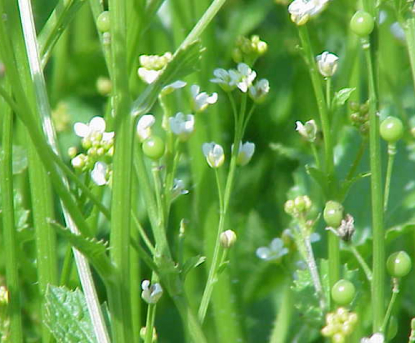 WAX ESTERS
Crambe is being engineered to produce novel waxes that combine fatty acids and alcohols for use as lubricants and renewable industrial feedstocks.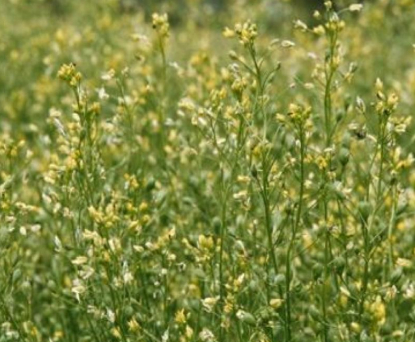 ACETYL-TAG OILS
Unique triglycerides with an acetate group replacing one of the fatty acids, have reduced viscosity and can be drop-in replacements for diesel fuels.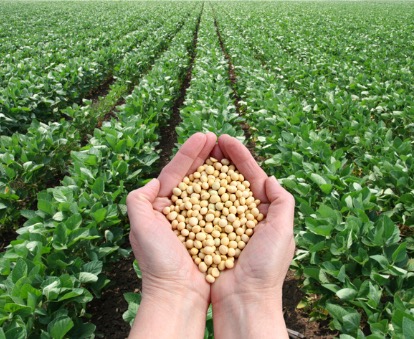 HIGH OLEIC SOYBEAN
Soybean producing highly stable oil with up to 82% oleic acid is the first new oil crop to be developed using advanced gene editing technology.